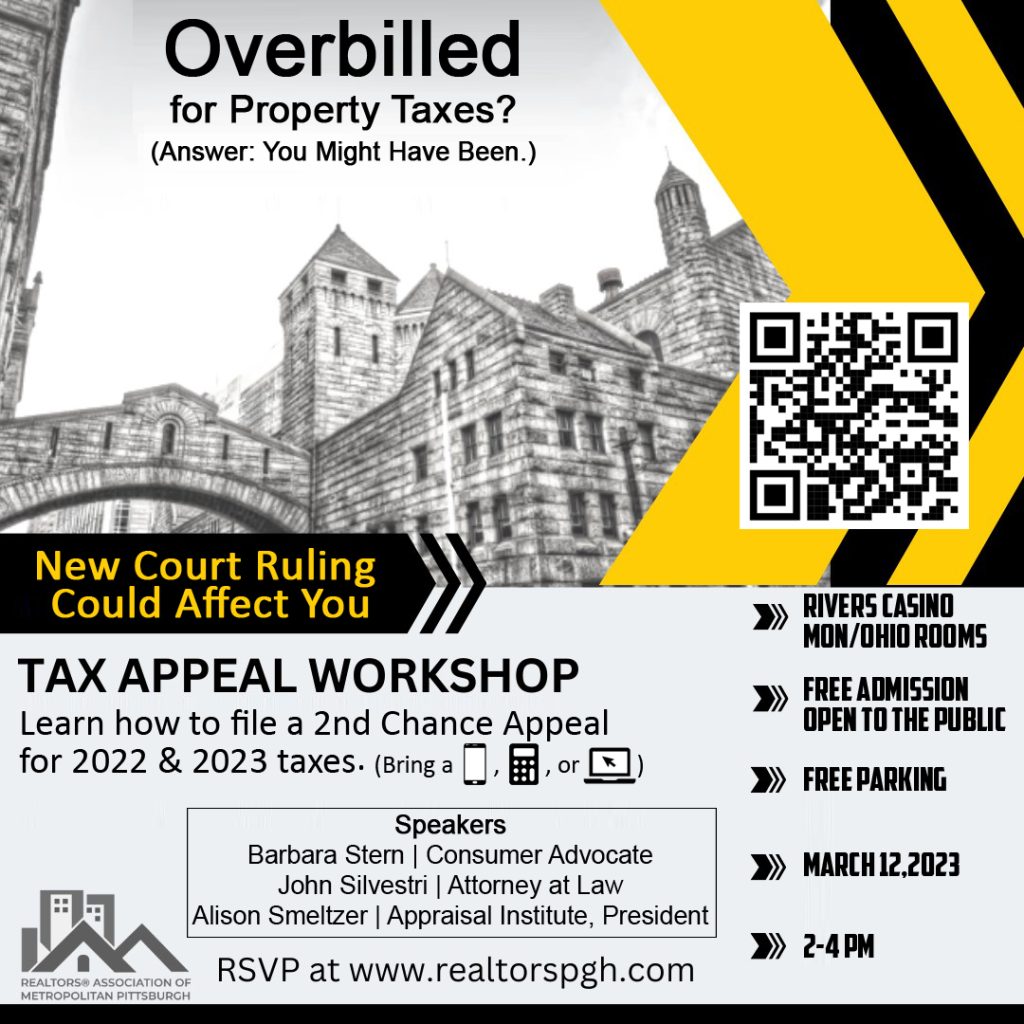 Recent homebuyers in Allegheny County are being over-assessed for their property taxes. There is a special period for homeowners to apply for an opportunity to appeal their property tax assessment for 2022. You must apply for the appeal by March 31, 2023. Time is of the essence.
If you are confused by the whole process and want to know why the County over-assessed the property taxes or you want to know how to apply, this is the place to learn.
Members of RAMP and the general public are welcome to attend this FREE workshop. You must pre-register by completing the form below.