SOLD OUT! YPN Hosts Social Media Event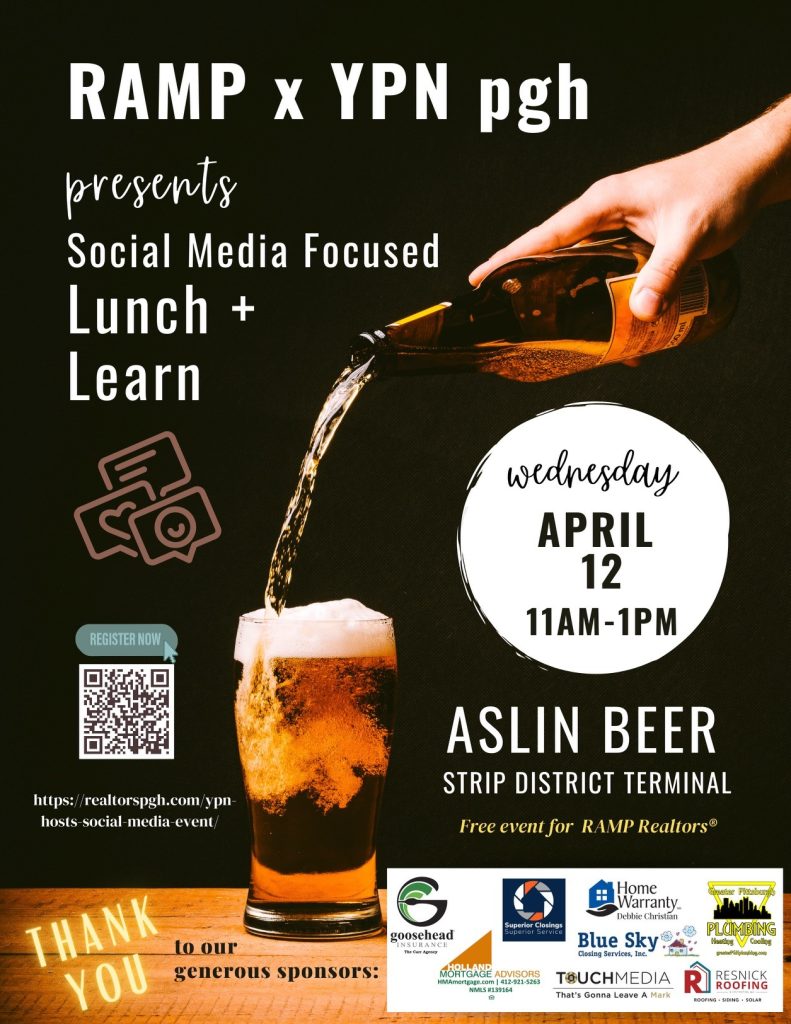 Giveaways! Swag! & Aslin Beer!
Come to the YPN event on April 12th  (11 AM – 1 PM) and learn all about reels, algorithms, staying relevant on IG and more while kicking back and enjoying some good eats and drinks on us.
WHERE: Aslin Beer Company in the Strip District Terminal (1801 Smallman Street, Pittsburgh PA 15222)
WHEN: April 12 – 11 am to 1 pm
COST: FREE for RAMP REALTORS® (Affiliate Sponsorship is available)
RSVP is required.
Sorry this event is sold out!