Ramp to Success Seminar Series
RAMP's Affiliate Committee invites REALTORS® to the "Ramp to Success" seminar series in October and November. Attendees will learn about the latest information that affects the transaction for your clients. Each session will feature professionals covering one or two parts of a transaction. All sessions are free and held at RAMP's offices at 1427 West Liberty Avenue. A light lunch will be provided at every session. Each session begins at 11 am.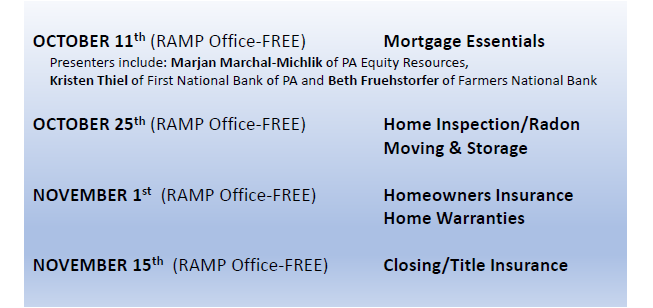 To register for the FREE sessions, please complete the registration form below.