PAR Line Officers for 2023

On Wednesday morning (9/21), the Board of Directors of the Pennsylvania Association of REALTORS elected their line officers for 2023. The following REALTORS will lead the state association next year: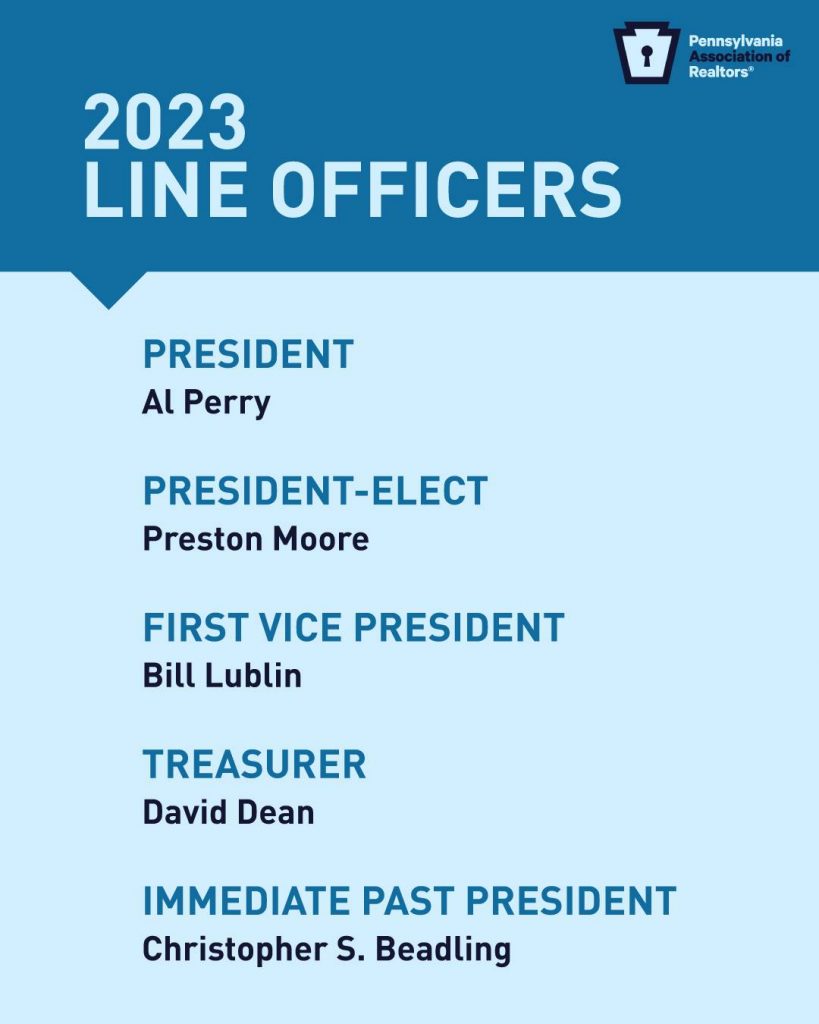 Our congratulations to Al Perry and the rest of these leaders. We are especially proud to have two RAMP members in the leadership ranks: Preston Moore as President-Elect and David Dean as Treasurer.