New Showing Procedures and Requirements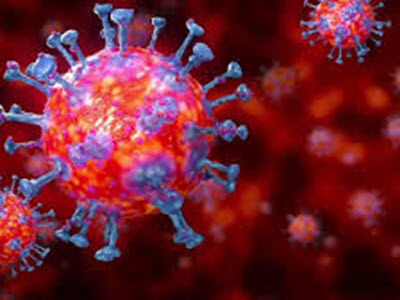 The Governor has provided new guidelines for real estate operations effective Tuesday 5/19/2020.  This update included numerous requirements that were added, changed or made clearer.  This update focuses on showings.
All showings are required to be done by appointment only.
The appointments must be spread out in no less than 30 minute intervals with no overlapping appointments.
There cannot be more than 3 people (agent and 2 others) in the property at any time.
The names and contact information for each person MUST be provided and maintained for anyone accessing the property.
The last item may be a problem for some agents.  As REALTORS, the Code of Ethics has specific requirements regarding the safeguarding and use of anyone's personal information.  Any violation of this provision can subject the offending party to an ethical complaint and associated enforcement actions for such violations.
You should always follow your broker's guidelines and instructions for safe practice during this challenging time.  REALTORS are encouraged to follow basic procedures of professional courtesy.  Listing agents are encouraged to provide showing requirements and showing instructions in Agent Remarks in the MLS.  Buyer agents should check Agent Remarks prior to requesting appointments to ensure all documents are gathered and appropriate procedures followed.  When all requirements have been secured, request showing appointments per the listing guidelines.
Many agents are using a 3rd party service to schedule appointments. ShowingTime is a widely used service. You need to have an account to use the service but the account set up and system usage are completely free of charge. There are several options for setting up showings through this service. The easiest and fastest service is to use the website (www.showingtime.com) or the ShowingTime app for your phone, you'll have to download it, of course. Some properties may have the option of calling in to schedule a showing. However, unless this service was chosen by the listing agent, the call option would not be available. Phone-in appointments are generally only available when there is a toll-free number in the contact line or specifically listed in Agent Remarks.
There are additional requirements and guidance that have been provided by the Governor's office.  You may review this information as well as PAR's recommendations and FAQs at www.PARealtors.org/coronavirus.  Standard forms are being updated now and should be available to use early next week.  Your brokerage should provide you with the policies and procedures they wish to employ.  As always, you should follow your brokerage's guidance.
The positive takeaway is that we can open for business again.  As our industry starts to open back up, we will face new, and likely fluid, challenges. COVID-19 has changed the "that's how we always did it" way of doing business.  As professionals we need to be able to embracing these changes as they come and be sensitive to the fact that what the policies and procedures are today may not be the same in week, month or year.  We've done great work in the last several months.  Let's keep looking forward to the new future.
Additional Links:
All Real Estate in PA has Reopened with New Guidance
Real Estate in the Age of COVID-19: Suggested Best Practices