Updated: Member Picnic and Cornhole Tourney Set for Oct 21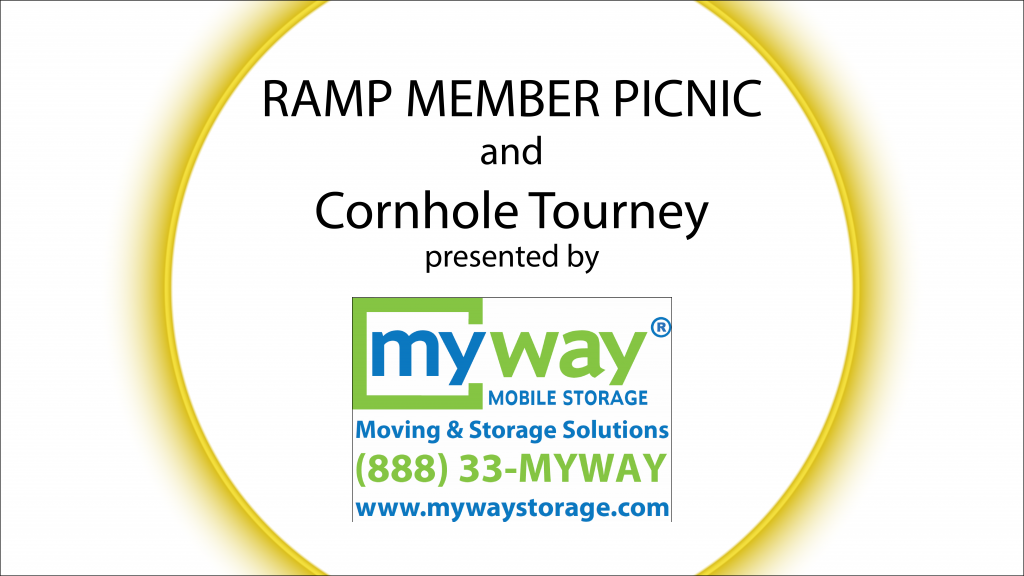 Update: See event schedule below
---
Along with Ed Sickmund of MyWay Mobile Storage, President Bob Moncavage has been planning what he hopes to be an annual fundraising event for the RAMP Foundation. For this first year, members are invited to attend a picnic at South Park's Museum Building at the Fairgrounds. As part of the picnic, a Cornhole tournament will emerge with cash prizes and loads of fun.
Now is the time to look around and grab a partner to form your team. To allow for a competitive but fair tournament, we ask that all teams have at least one member. (This will reduce the chance of a team full of ringers.) Register your team at this link.
Ed Sickmund knows a little something about Cornhole tournaments as a co-founder of the annual fundraiser for the Veterans Place of Washington Boulevard. Ed is gracious enough to bring the boards out of storage for our tourney. He will create the brackets for the teams in our double-elimination contest. Check out the video below for just a taste of what to expect.
Don't forget to register to attend the picnic and register a team for the tourney. Then, as Ed would say it, be ready for some "fun in '21."
DETAILS
Picnic is open to members and members' family, friends and clients.
You do not need to play in the tourney to attend the picnic.
Freshly gilled picnic foods like burgers, dogs and kielbasa, sides, snacks and beverages will be served.
$5 per person donation to the RAMP Foundation to attend the picnic.
$20 donation per 2 person team (includes tourney and picnic)—only 1 member has to be a member.
Watch the video for a $5 discount code.
Door prizes
SCHEDULE
3:00 Social hour with music, snacks and beverages
4:00 Food is served
5:00 Cornhole tourney starts
6:00 Door prize drawings
7:00 Cornhole winners announced