Leadership Team Takes Oath, Honorees Recognized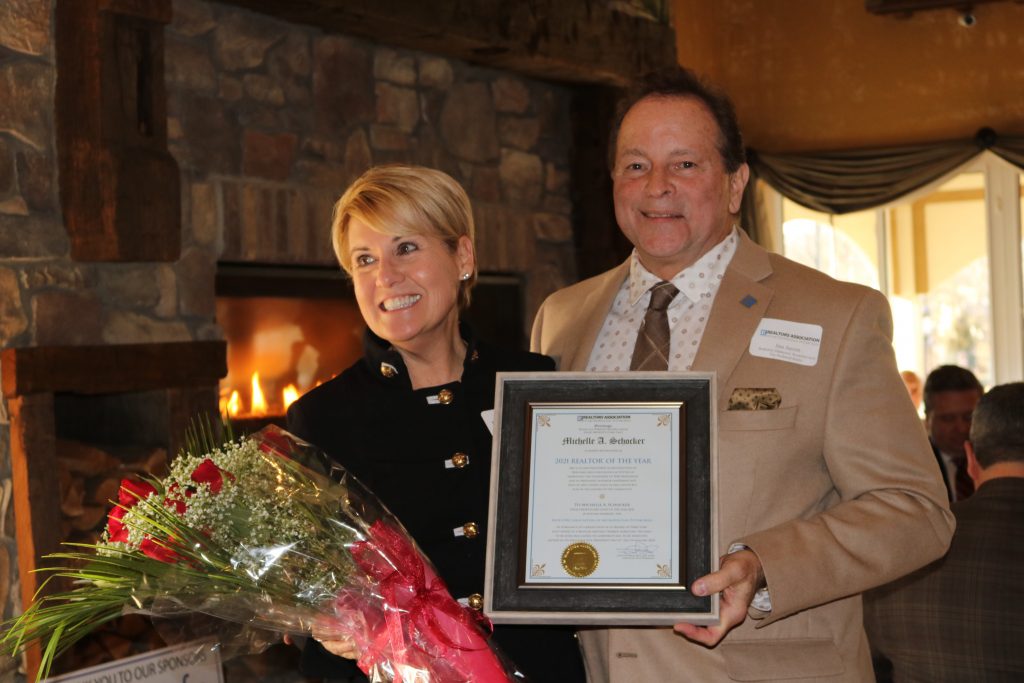 On Tuesday, January 11th at the Narcisi Winery, RAMP members had a celebration. President Jim Jarrett was sworn into office along side Dominic Janidas (President-Elect), and David Onufer (Secretary-Treasurer.) Immediate Past President of the Pennsylvania Association of REALTORS® Chris Raad was in Pittsburgh to administer the Oath of Office.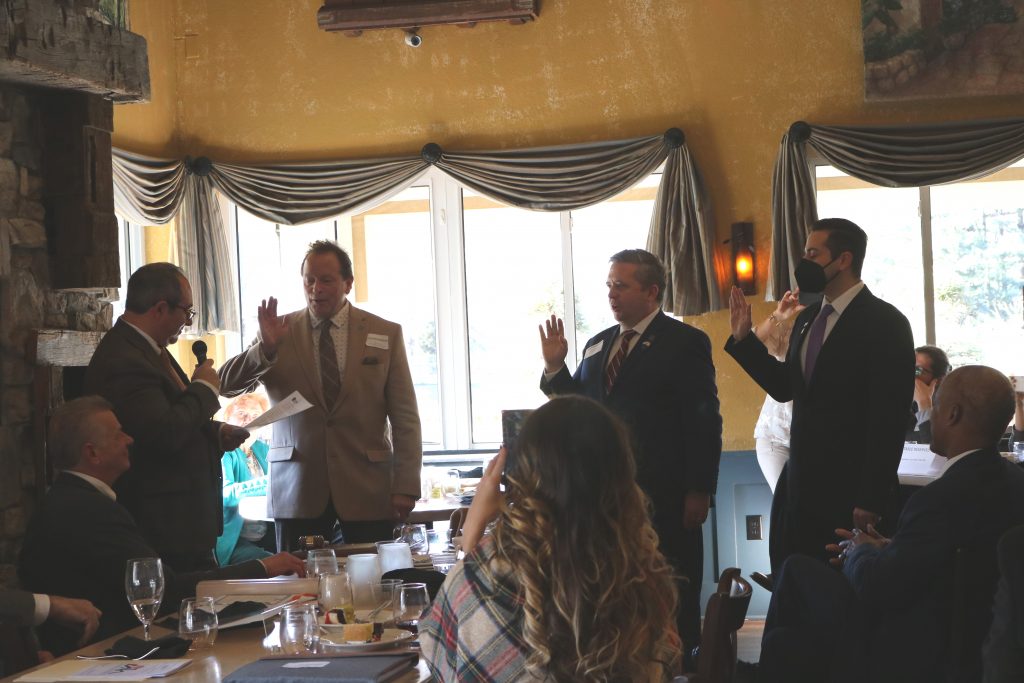 What President Jarrett did not know is a friend of his was in the audience and wanted an opportunity to say a few words. Comedian Shaun Blackham entertained the crowd with a good-natured roasting of Jim Jarrett. Preston Moore, Chris Raad and John Petrack did not go unscathed. Thank you to Shaun for providing some laughter and fun.
---
In addition to the installation of our leadership team, we gathered to celebrate some individuals who have done so much to help our local real estate industry. Here are the honorees:
AFFILIATE OF THE YEAR – JIM MARTIN
---
COMMUNITY SERVICE AWARD – SHARON SCHEIDEMANTLE
---
PRESIDENT'S AWARD – JEFF ZIRNGIBL
---
DISTINGUISHED SERVICE AWARD – LINDA SCHELL RAKERS
---
RICHARD J. STAMPAHAR REALTOR® ACTIVE IN POLITICS AWARD – BOB MONCAVAGE
---
LIFETIME ACHIEVEMENT AWARD – JANICE SMARTO
---
REALTOR® OF THE YEAR – MICHELLE SCHOCKER
---
Thank you to all of our sponsors and contributors to the event:
---
See more photos from the event here.