Introducing DO Audio Tours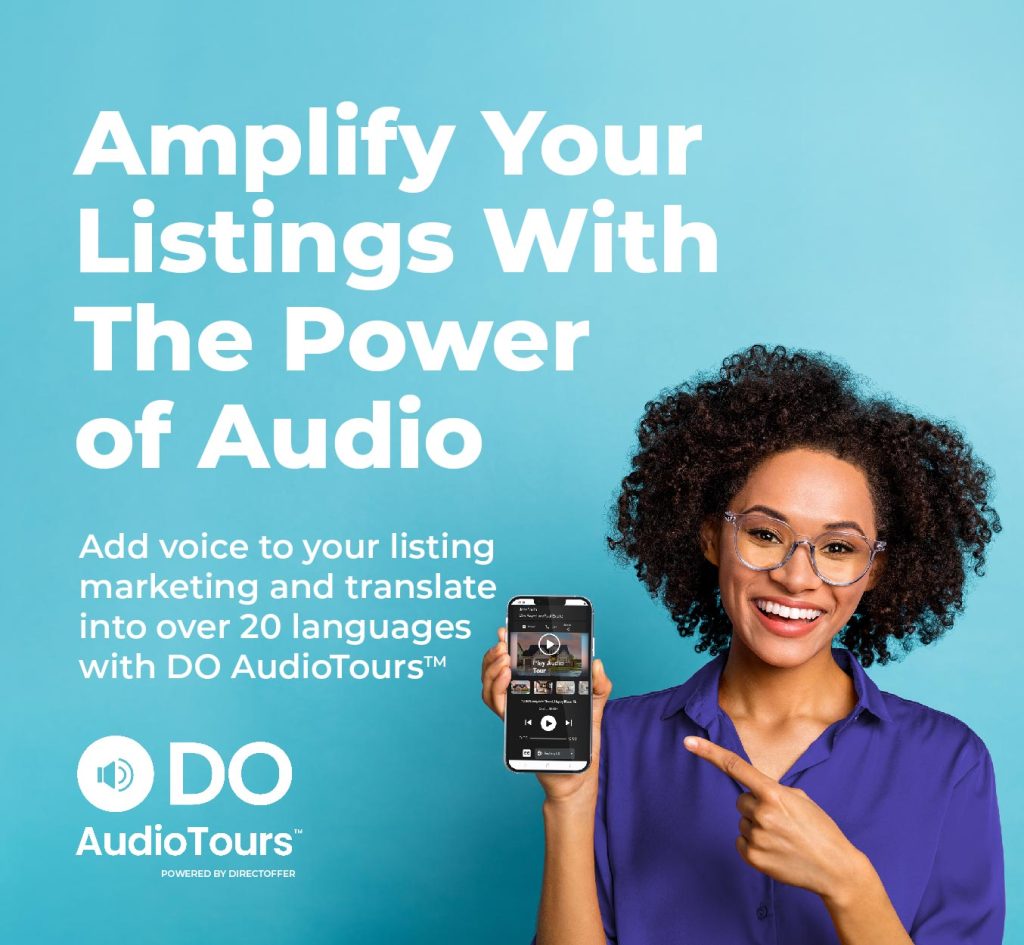 The leadership of the REALTORS® Association of Metropolitan Pittsburgh are thrilled to announce the launch of an exciting new automated product that will revolutionize the way agents present and share their listings: DO AudioTours™! This innovative solution brings more leads and makes the agents job easier by combining the power of visual and audio elements to create immersive and engaging experiences for potential buyers.
Imagine your listing photos automatically telling the story of the home, much like a mini-podcast in a spotify-like experience. With DO AudioTours™, we can now bring our listings to life, offering a seamless integration of captivating visuals and compelling audio narratives. This fusion enhances the overall buyer experience, enabling them to truly envision themselves in the property.
What sets DO AudioTours™ apart is its inclusivity. Each audio tour is not only translated into over 20 languages but also equipped with closed-captioning for the hearing impaired. Furthermore, the audio features cater to individuals with neuro-diversity challenges, ensuring that everyone can access and engage with our listings.
To learn more about this game-changing product, I invite you to click on the "Intro to DO AudioTours" link provided below. It will provide you with a comprehensive overview of the features and benefits of DO AudioTours™, as well as demonstrate how it works through an engaging example.
https://app.doaudiotours.com/preview-property/8944218/414
We would like to invite you to attend a special Zoom meeting to learn more about DO AudioTours™.  Register using the form below for the Zoom meeting to be held on June 22, 2023 at 1:30 pm.
DO Audio Tours Webinar
Learn about this program at our launch webinar via Zoom on June 22 at 1:30 pm. Complete the form below to register.