Builder Series at Laurel Pointe
The Affiliate Committee of RAMP will be visiting the model homes of several home builders this year. Come with us and learn about the different products available from local home builders. Take a tour of the model homes and enjoy the light snacks and refreshments provided by RAMP Affiliate Committee members. Our next visit is:
WHEN: March 22, 2023 @ 4:30 PM
WHERE: Laurel Pointe by Infinity Custom Homes
                 (Ivy Lane, Cranberry Twp)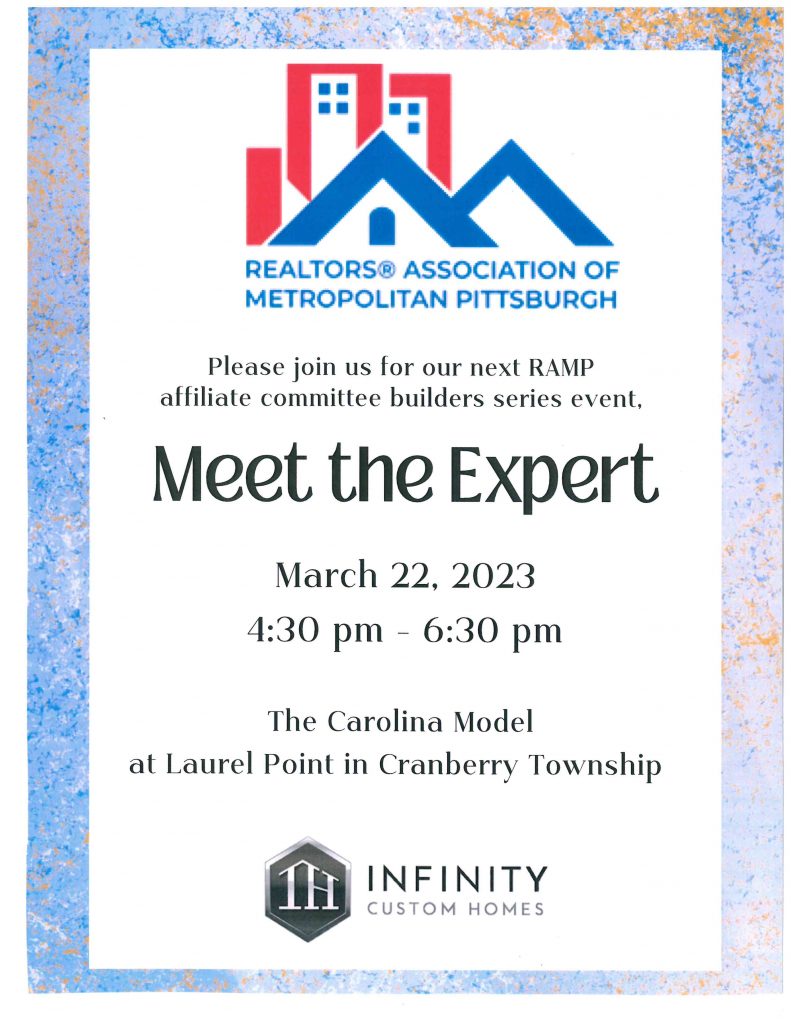 Watch for additional dates and builder homes to come in the near future.
If you would like to attend, please complete the following registration form so we may have a head count for proper ordering of the food.
xBuilder Series - Infinity Custom Homes
The Affiliate Committee is hosting an event at Laurel Pointe by Infinity Custom Homes on March 22. Join us as we tour the model home and learn about the features available. Light snacks and refreshments will be available.