Award Winners Announced and Leaders Installed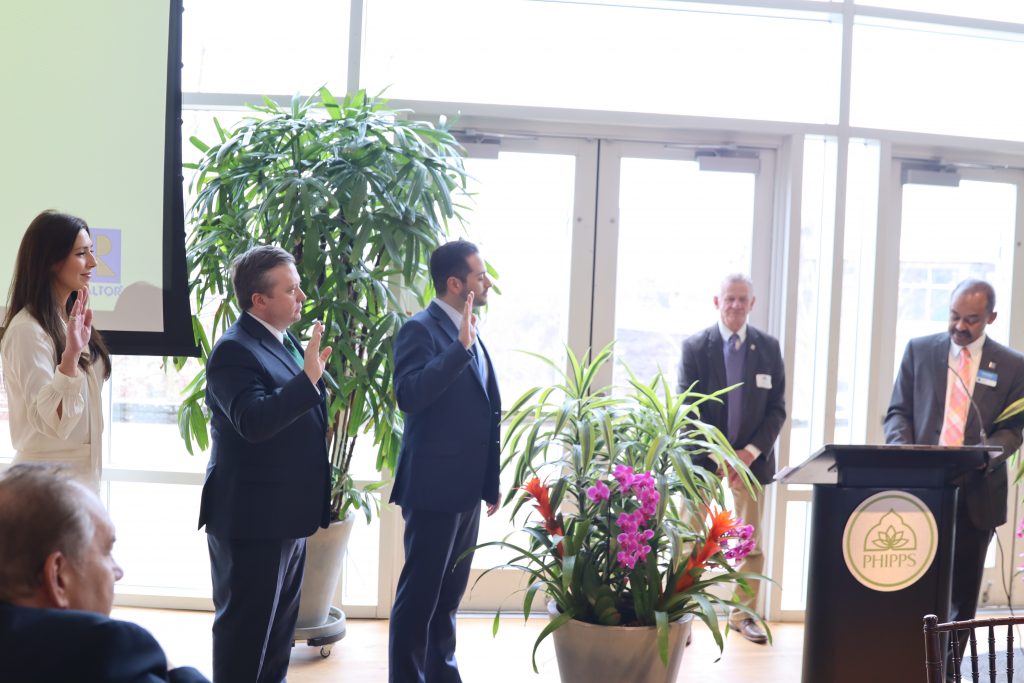 Congratulations to the honorees at the 2023 Installation of Officers and Awards Celebration on January 24th at the Phipps Conservatory and Botanical Gardens.
The awards kicked off with Affiliate Committee Chair and 2019 Affiliate of the Year Awardee Maria Stinger (Keystone Building Inspections) introducing the recipient of the 2022 Affiliate of the Year, Debbie Christian of Home Warranty Inc.
Next on the agenda is our Lifetime Achievement Award. This awardee has been an integral part of the real estate industry in Western Pennsylvania and beyond. Ron Croushore served on several committees at RAMP and PAR and NAR. He served as a President of RAMP and PAR. Congratulations to Ron on his recent retirement.
The Distinguished Service Award is given to a member or non-member who has provided outstanding service to RAMP. Our 2022 awardee is Past President Michael Suley. Mike has been an outspoken critic of the current property tax system in Allegheny County. He has worked alongside RAMP leadership to address the inequities in the system. Most recently he participated as a consultant in the class action lawsuit against the County. Years ago, Mike called for full transparency by fighting to have the county property tax website published. This gave residents the opportunity to compare their tax assessments against those of similar nearby properties. We thank Mike Suley for his efforts and continuing to fight on behalf of tax payers.
Before John Petrack announced the next honoree, 2022 RAMP President Jim Jarrett interrupted the ceremony with a special presentation of his own. Each individual who serves as RAMP President has an opportunity to honor someone who has played a major role in his or her career or leadership role by giving the President's Award. President Jarrett wanted to bestow this award on John Petrack for his efforts to guide Jim over the last few years as he served as a Director and Officer of RAMP.
The Community Service Award goes to the member "who is actively involved with humanitarian/philanthropic activities within the Metropolitan Pittsburgh region." That describes the efforts of our 2022 recipient, Emily Platts. Emily has served as a co-chair of RAMP's Community Service Committee for several years. If there is a project that the committee has scheduled, we know Emily will be there to work on it. Thank you to Emily (and the rest of the Committee) for making our communities a better place.
Our grandest honor is the REALTOR of the Year award. "Recipient is to be an active member of RAMP for at least the previous 5 years, whose efforts have resulted in significant benefit to RAMP, the REALTOR® organization, the profession and the community at large." Angel Ivey is the type of person who does not shy away from a challenge. She is beloved by anyone who she meets. We were pleased to be able to surprise her with this award. We were even more excited to see that her mother was able to surprise her by being in the back of the room as Angel was announced.
Following the awards, it was time to install our new leadership team for 2023. 2023 PAR President-Elect Preston Moore had the honor of providing an update about news from the Pennsylvania Association of REALTORS. Afterwards, he installed into office, Michelle Senko (Secretary-Treasurer), David Onufer (President-Elect) and Dominic Janidas (President)
You may view additional photos from our event on our Flickr site.