Residential Construction (2 broker credits) | June 1 – 29, 2021 | 9 AM – 3 PM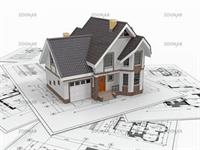 Date/Time
Date(s) - 06/01/21
9:00 am - 3:00 pm
Zoom
LOCATION: Zoom – you will receive an email with a link to the Zoom classes at least a day before the first class. Please note book information below.
Here's an opportunity to learn housing construction from the ground up. This course will begin with an overview of housing trends and construction terminology. You'll then walk step-by-step through the mazes of zoning, building codes, excavation, financing, and mechanical systems.This is a 2 credit Broker class. If you have not experienced selling new construction this is a great class to learn all about the new construction process.

Your instructor, Keith Scheidemantle is an experienced builder with over 30 years in the business.
Class meets five Tuesdays in June. You can only miss one class and still get credit.
Tuition is $250. Required book is not included in the tuition.
Fundamentals of Residential Construction 

4th Edition
You may purchase one from us to keep (used books – no longer in print) or rent one online through Amazon or Chegg.
Bookings
Registration is closed for this event.