GREEN (15 hrs – 1 broker credit) | November 3 & 5, 2021 | 9-4:30
[save_as_pdf_pdfcrowd]

Date/Time
Date(s) - 11/03/21
9:00 am - 4:30 pm
Location
Zoom
GREEN® Designation Course
Taught by Keith Scheidemantle, GREEN Builder
This is a two day class – November 3rd and 5th.
15 hours CE, 1 Broker credit.
LOCATION: Zoom
GREEN® offers the most up-to-date real estate sustainability training.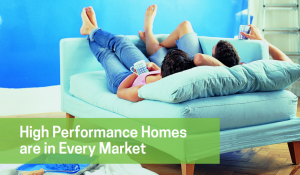 The course looks at why consumer demand for these homes is increasing and how both the homes and consumer expectations impact the market. The course prepares real estate professionals to provide advice and sources of information to help homeowners improve the resource efficiency of their homes from low-cost fixes and DIY projects to retrofitting and replacing systems to big-budget remodeling projects. The course also looks at constructing a new, resource-efficient home and the value that real estate professionals can bring to the design and build team.
To obtain and use NAR's Green Designation, three (3) requirements must be fulfilled:
1) Complete the following courses and pass each exam with a score of 80 percent or higher;
NAR Green Day 1: The Resource-Efficient Home – Retrofits, Remodels, Renovations, and New Home Construction
NAR Green Day 2: Representing Buyers and Sellers of Resource-Efficient Home
2) Submit the member application for NAR's Green Designation with proof of completion for all course requirements and proof of your REALTOR® membership.
3) Maintain active and good membership status with the Green REsource Council and the National Association of REALTORS®.
Your Green REsource Council membership begins upon being conferred with NAR's Green Designation, providing you with editions of The REsource – our monthly eNewsletter. If you are an active member in NAR or an International member, your first year of membership is free. Your second year (starting one year after your membership starts) will reflect a pro-rated amount. Your third year and thereafter will require an annual renewal of $98.50 and an active membership with NAR to maintain and use the designation.
NAR's Green Designation counts as credit towards earning the following designations and certifications:
Accredited Buyer's Representative (ABR®) designation
Bookings
Registration is closed for this event.